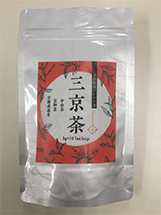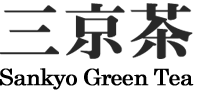 Kyoto Healthy Blended Tea

Uji Tea, Kyoto Vegetables and Kyoto Produced Medicinal Herbs
We have developed a blended tea made with Japanese produced medicinal herbs as a new initiative for our firm. This is an all-Kyoto healthy medicinal herb tea that is a blend of organic Uji tea, Kyoto vegetables and Kyoto produced medicinal herbs.

It is a blend of medicinal herbs that have been used in traditional folklore since ancient times. Accordingly, you can expect a detox effect and antioxidant effect. Furthermore, we have given it a gentle and easy-to-drink taste with organically farmed Uji tea and Kyoto vegetables.

We have developed this tea with a commitment to using medical herbs produced in Japan and also a commitment to production in Kyoto. We would also like to spread this new combination tea overseas in Japan on the occasion of this development in the land of Kyoto that historically and culturally has a strong relationship with tea.

We also aim to secure production output by cultivating medicinal herbs corresponding to the land in various places in Japan in the future.

First, we would like to make a distinctive blended tea starting with Sankyo Tea created in Kyoto.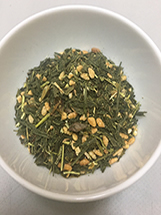 NameFSankyo Green Tea
FormFTriangular teabags (1.5 g to 3 g) and a 40 g aluminum bag
Raw ingredientsFOrganic green tea, organic roasted brown rice, Chamaecrista nomame and daikon radish leaves (We will prepare other formulations in order)
Price: TBD